Here is the latest from our farm team at Mount Vets. If you would like any further advice or would like us to cover something in the next newsletter, please call us on 01823 662286 or contact us here.
We want to hear your feedback… Leave us a review!
Our new website is now live. We hope you enjoy an easier navigation through the pages and have had the opportunity to look at the new information that we have added. We value your feedback and comments and would appreciate if you could take the time to leave us a review! Please follow the link to share your thoughts.
https://g.page/r/CTSyP_UXvSPIEAI/review
New Bluetongue Strain Creeping Closer to the UK
A new strain of Bluetongue virus (BTV-3) has been spreading rapidly through the farms of our neighbours in the Netherlands, with over 700 farms affected already. At the time of writing, a new case has been diagnosed this week in Belgium, bringing it even closer to our shores. As this virus is carried by midges, it is capable of being blown across the channel by strong winds, as well as being delivered into the country via infected imported live animals. Efforts are being stepped up to raise awareness and vigilance in all neighbouring countries – including us.
Previously, BTV-8 has arrived here from mainland Europe, but vaccination partially curbed the invasion. Unfortunately, BTV-3 is distinct enough from BTV-8 that the existing vaccine will be of little to no use, along with any pre-existing immunity from last time which would have likely waned by now anyway.
Advice is to exercise extreme caution if importing live sheep and cattle from Europe and to request pre-movement testing prior to departure. All imported animals are subject to post-import testing with movement restrictions imposed until a negative post-import test result has been confirmed.
In sheep, symptoms to be on the lookout for include: drooling, mouth lesions, a swollen head or tongue (sometimes with a blue coloration), lameness, high fever, and sudden death.
Symptoms are usually less obvious in cattle, though may show similar signs. In addition, you might see skin lesions or blisters on the teats, nose, coronary band of the hoof and around the eyes. This is a notifiable disease and so suspicion of disease must be reported immediately, either to us or directly to the APHA on 03000 200 301.
A Recent Tibial Neurectomy
There is a phrase you are taught at veterinary school, "when you hear hoofbeats, think horses not zebras", it aims to make you a better clinician who makes rational diagnoses of common conditions. But every now and then a zebra makes an appearance, and this is exactly what this case was.
We were presented with a 6-week-old Hereford calf with a gradual onset hind limb lameness. He was examined in person and multiple videos taken for discussion of his case back at the practice. His lameness was very unusual, he was unable to fully place the sole of his foot to the floor, and when standing the leg remained raised off the ground.
After several discussions, I recognised the signs from a textbook. I had always wanted to see this condition in real life, as it is very uncommon. This was spastic paresis, a disorder where the tibial nerve overfires, and the gastrocnemius muscle is too tense, hence why the leg couldn't be used properly.
I called the farmer, explaining that we either needed to do surgery or euthanise the calf, as this condition gets progressively worse over time to a point of where they can no longer use their leg at all. I'd hit the books and found a surgical technique, if he was willing to let me try. He kindly entrusted me to do what I could.
As this was a surgery I'd never performed, the next 2 weeks I practiced on every cadaver specimen I could get my hands on. I also contacted vets from other practices who had performed the surgery before – the power of social media! A special thank you must go to Lucy Jerram (Highfield Veterinary Group) and Laura Donovan (Nantwich Vet Group), for your wise words and counsel, your help was vital to a successful case outcome.
It was a team effort for the surgery. I am grateful to Tony for running the anaesthetic and keeping the calf asleep for the operation and to Dave for being a superb surgical partner! The aim of the surgery is to cut the tibial nerve, thus stopping it from being a problem – but cut the wrong nerve and you could paralyse the leg… no pressure.
There was a small bump in the road to recovery in the form of an abscess, but thereafter the calf made a full recovery! We have the before and after videos on our practice social media channels if this has taken your interest. This must be one of my favourite cases that I have worked on so far, I am incredibly grateful to the farmer for letting me try, without his optimism we would have never had the opportunity to try something like this, nor would the calf have a chance at survival.
Coughing Lambs in the Autumn
written by Charlie Aldington
Most shepherds will be familiar with the persistent coughs and dwindling growth rates of some weaned lambs in the autumn, store lambs in the weeks after arrival on farm or even ewes during housing. The majority of the time, these pneumonia cases are caused by the same offenders – Pasteurella bacteria species, such as Mannheimia haemolytica and Bibersteinia trehalosi. Last week, we managed to grow both of these bugs in the lungs of just one dead March-born lamb, from a group of lambs which had been struggling ever since weaning with poor growth rates, persistent coughs, and sudden deaths.
These bugs live in small numbers in the tonsils of most sheep, though sometimes management and other disease factors can combine to weaken the immune system enough that they begin multiplying out of control, spread to the lungs causing pneumonia and sometimes even to the blood causing a rapidly fatal septicaemia. Management risk factors include stresses such as weaning, transport, marketing, handling, and exposure to inclement weather conditions. Housing at high stocking densities or in poorly ventilating sheds, especially if very damp, humid, or dusty, can also cause stress and poor air quality enough to induce disease.
Lambs struggling to fight off other diseases at the same time are also more susceptible to these on-board bugs. In the case mentioned above, the lambs were on very sheep-sick ground and were also fighting off significantly high worm burdens. Other health issues such as trace element deficiencies, other parasites and diseases also combine to increase the likelihood of disease occurring.
Back in the good old days of a reliable Heptavac/Ovivac P Plus supply, a lot of sheep were being covered for at least some of their productive life – however, we realised recently that the Pasteurella cover in this vaccine may only be protective for 3-6 months, meaning that farms having issues in the autumn are likely to need a booster dose 3-4 weeks before the risk period. Although we are still waiting for the return of clostridial disease cover, we can still get hold of Ovipast Plus, which will still cover sheep against the two main Pasteurella species when given twice, 4-6 weeks apart. Rather than stopping them "catching it" in the first place, it does give them some advanced cover ready for the stress-induced attempts by the bugs to multiply out of control and cause disease.
Please bear in mind that not all coughs and respiratory issues are caused by Pasteurella; Mycoplasma, MV, Jaagsiekte/OPA and even occasionally lungworm may also cause similar signs and should be investigated by your vets, especially if persisting in the face of recent vaccination. 
We ran another very successful Beginners Guide to Cattle Foot Trimming Course with Piers on 16th October. Thank you and well done to all those that attended.
The day aims to teach the Dutch 5 step technique, which is used all round the world. This course teaches the rudimentary techniques as well as allows you to practice on several feet on the day. You also learn more about the overall control of lameness within the herd.
Thank you to the Laura Persey Trust for their kind donations to attendees, for promoting the courses and giving Young Farmers opportunities like these. If you would like more information on the funding that the Laura Persey Trust provides towards our courses, please contact us.
If you are interested in future courses, please register your interest: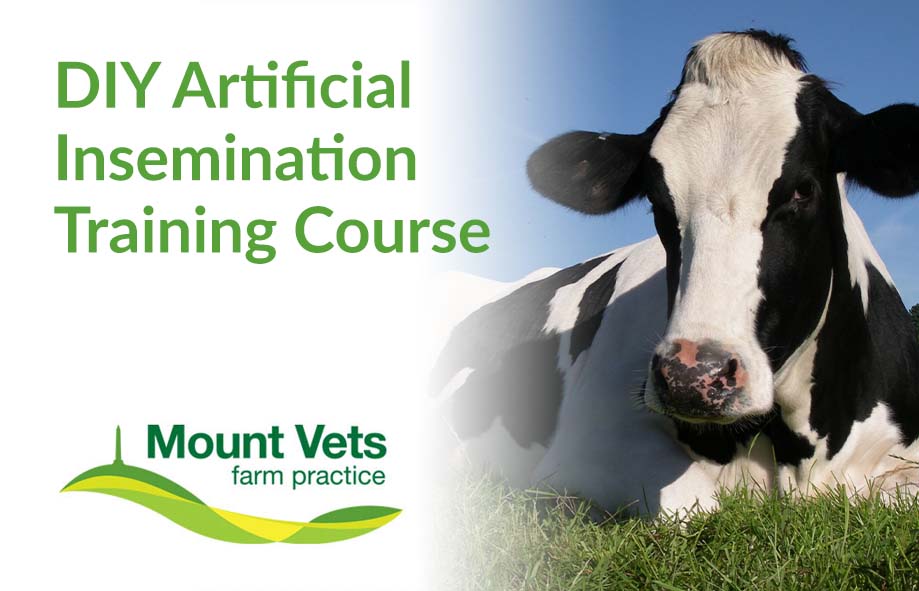 DIY Artificial Insemination
23rd, 24th, 26th & 27th October 2023
Our next 4-day DIY AI course will run on 23rd, 24th, 26th & 27th October 2023.
This DEFRA approved course is aimed at anyone who has no previous experience in the artificial insemination of cows. The 4-day course is run by our experienced farm vet Rob Mangham and is full of theory and practical sessions to make sure you leave feeling confident and safe in all aspects of AI.
The cost of the course is £500 + VAT, with a £50+VAT deposit to secure your space. (Deposit will be taken off final amount)
We have an experienced & friendly team here at Mount Vets. You might already recognise a few faces but over the next few months we will reintroduce you to some of our excellent team. To read more and see more of the faces of Mount Vets visit our team page, and be sure to follow us on Instagram and Facebook.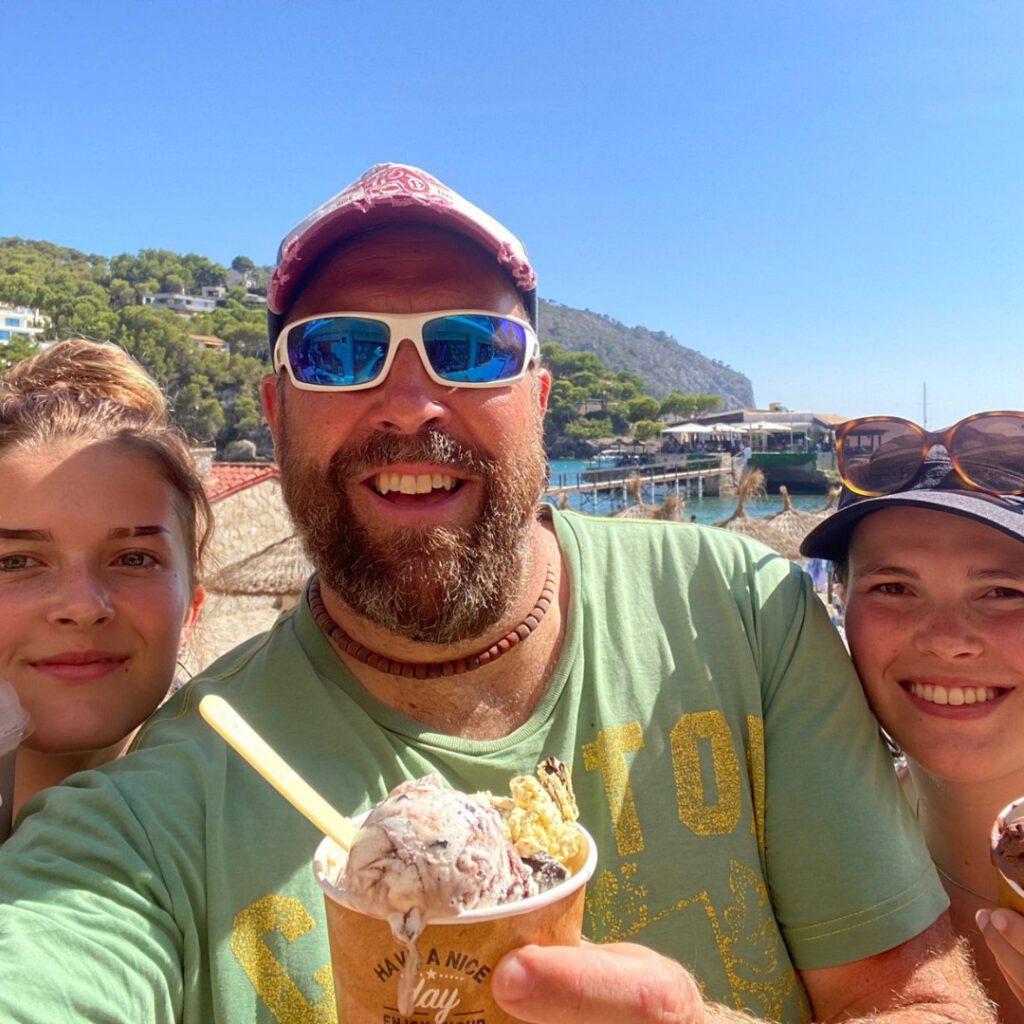 Piers
 Pepperell
Director
Many of you will already know our Mount Vets Director Piers; but did you know he has appeared on tv show Blind Date with Cilla Black?
Piers loves to spend a free day with his two daughters and three dogs, surfing on the North Devon Coast.
His favourite vet call out was when he was called into the waiting room and unknown to him at the time, but he then met his wife to be. She had brought in her eight baby bunny rabbits, which led on naturally to a 10-minute chat about pig wormers and her asking Piers out on a date.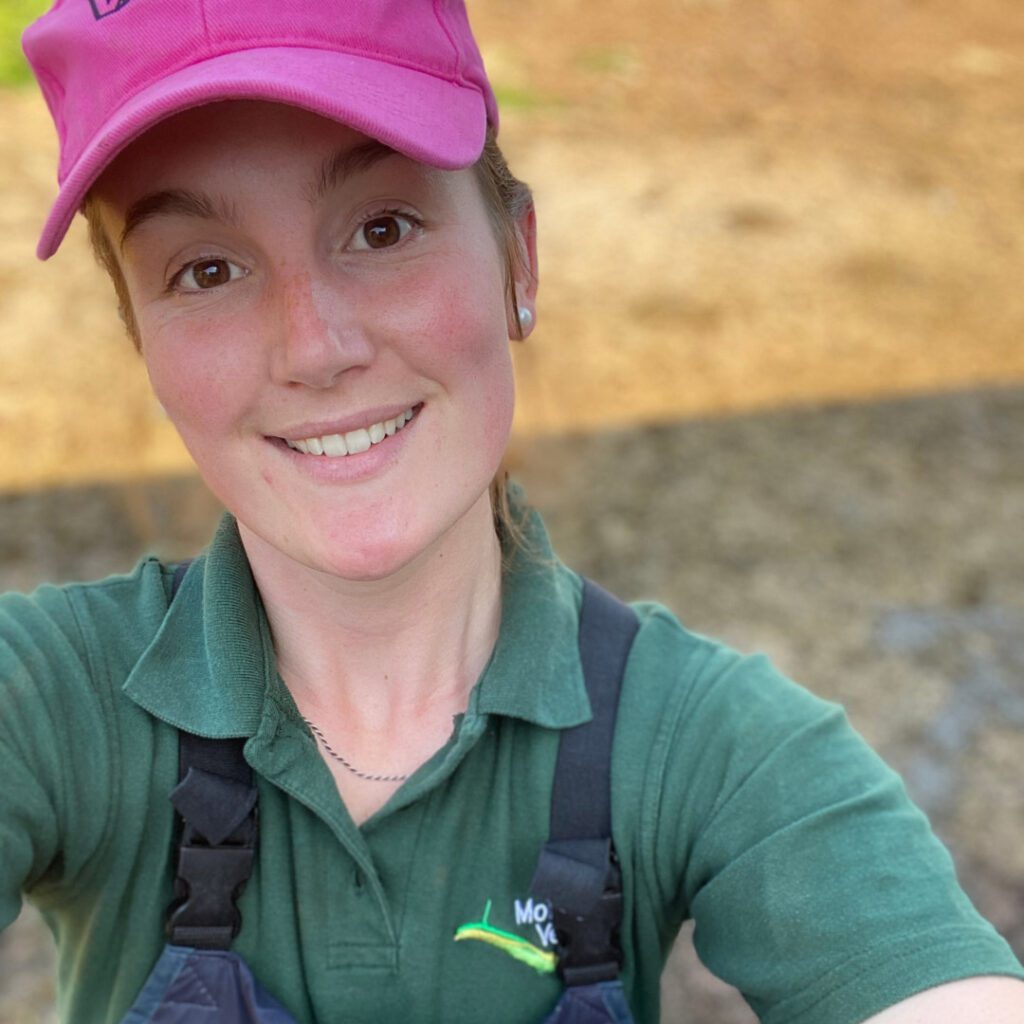 Pip White
Vet
Pip is one of our large animal vets. If you've met her, you will probably know how much she loves her cows. So much so, that she loves to spend her free time at home with her cows! That, or in the showring showing them. 🐮
Pip graduated as top student in her year from the University of Surrey.
Her favourite song is Mr Brightside by the Killers.
Have a question about any of the topics covered in this newsletter?
If you need any assistance with the topics covered in this newsletter, please do not hesitate to get in touch with our experienced farm vets who will be able to help. Call 01823 662286, or contact us here.