Here is the latest from our farm team at Mount Vets. If you would like any further advice or would like us to cover something in the next newsletter, please call us on 01823 662286 or contact us here.
We want to hear your feedback… Leave us a review!
Our new website is now live. We hope you enjoy an easier navigation through the pages and have had the opportunity to look at the new information that we have added. We value your feedback and comments and would appreciate if you could take the time to leave us a review! Please follow the link to share your thoughts.
https://g.page/r/CTSyP_UXvSPIEAI/review
The TB Advisory Service is a DEFRA funded project that offers FREE, bespoke, practical, and cost-effective advice to all eligible farmers in England to help reduce the risks associated with TB.
Don't worry, we are here to help.
Our TBAS advisors are here to help and will not judge you or your farm. The idea is you and one of our TBAS vest can look at TB as an infectious disease and the recommendations are the start of an action plan to reduce your risk and length of a TB breakdown.
If you have any questions or concerns about having an advice visit, just call us on 01823 662286 or contact us here – we are here to help!
Water troughs at pasture
Water troughs at pasture can pose a risk to cattle if they are low enough for wildlife to access. The bacteria the causes Bovine TB (Mycobacterium bovis) can survive in water for 20-60 days depending on the conditions. This means that cattle could become infected if they drink from troughs that have been contaminated with infectious material from wildlife. To minimise this risk, we can raise water troughs, so the lip is greater than 1m, empty/cover the trough when there is no stock in the field, regularly clean and disinfect the troughs when in use.
Feeding cattle at pasture
Feeding cattle from the ground or low troughs out at pastures can encourage increased wildlife activity in the area.
This may then lead to contamination of the feeding equipment/area with bTB infectious material such as saliva/urine/faeces.
Adult badgers can climb into troughs that are less than 1m high (juvenile badgers are slightly more agile and can reach 1.2m).
There are several ways we can reduce the risk that this poses. Either we can raise the troughs to above 1m to minimise badger access, or we can "badger proof" troughs by attached free rolling bars to the rims. Neither of these interventions should have any impact on the cattle feeding from the troughs.
This month's courses and training
This month our vet Piers ran another successful Foot Trimming course.
Thank you for everyone who joined us this month! Attendees were taught the Dutch 5 step technique, which is used all round the world. The group was also shown different techniques as well as spending time practicing on several feet on the day.
The course covered:
If you are interested in attending our next Foot Trimming course or any other training courses, get in touch and we can add you to our wait list, so that you will be the first to know when any new course dates are added.
Call Nicole: 07587054487 or email: nicole.jales@mountvets.com
(Don't worry, we didn't tape a real, live cows' foot to the stand! These are practice feet that everyone worked on during the day!)
After the recent scare with Foot and Mouth, that was thankfully a false alarm, now would be a good time to review your farm's biosecurity & biocontainment to make sure you're as protected as possible.
Biosecurity is reducing/preventing the introduction of new infectious diseases onto your farm.
Biocontainment is reducing/preventing the spread of infectious diseases if they enter your farm; There are 4 Main principles; Selection of purchased animals; Isolation following purchase; Movement control and Sanitation.
Selection of purchased animals
Ideally, try to run as closed herd as possible. If new animals must be introduced, they should come from a herd with an equal or higher health status as your own farm
Know the health history of the source herd and individual animals and their vaccination status
Buying younger animals reduces the risk of introducing infectious diseases, especially important with breeding stock
Isolation following purchase
Incoming animals should be isolated away from home stock for at least 30 days, potentially longer in the case of breeding bulls
These animals in quarantine should not be placed in a pasture where there could be contact with neighbouring stock
The use of hire bulls should be avoided
Movement control
Sanitation
Any equipment that is used to feed calves/lambs orally should be kept clean and free from manure contamination
Avoid sharing feeding equipment across multiple pens/areas of the farm unless cleaned and disinfected between pens
Routinely clean and disinfect equipment with an approved disinfectant
Vehicles used for animal transport should be kept clean
Stock loading areas and dead stock collection points should be at the perimeter of the farm to avoid unnecessary movement through the farmyard.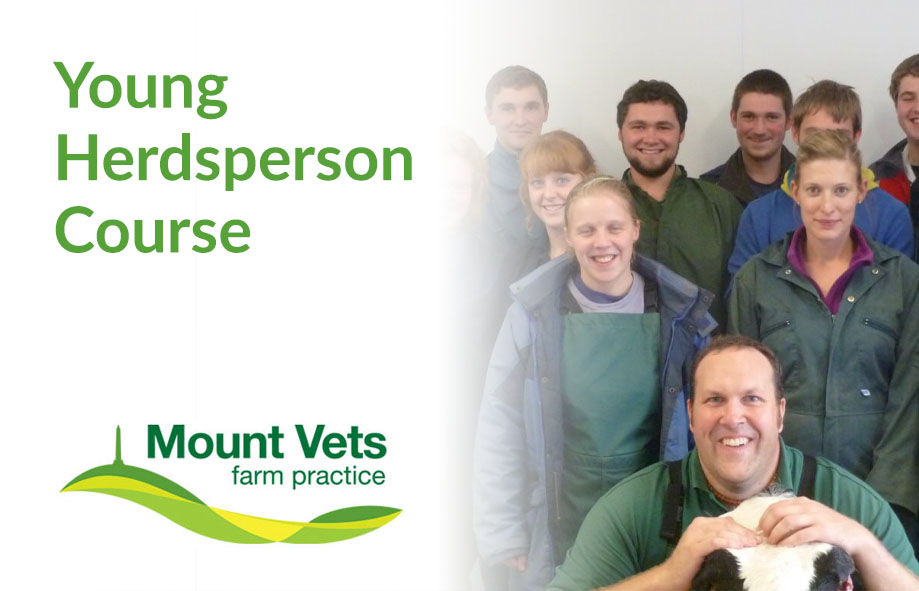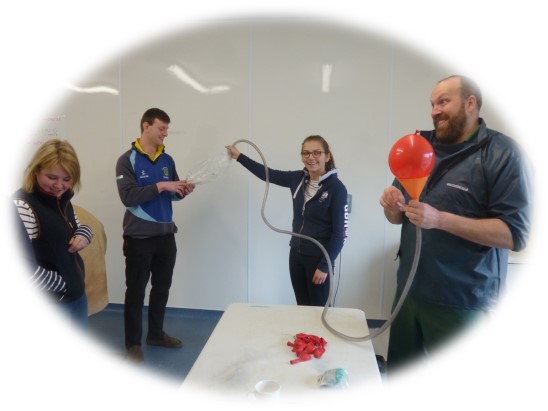 BE A BETTER HERDSPERSON COURSE
BEGINS 21st SEPTEMBER 2022
Are you a young farmer or farm worker with a growing interest in dairy cows?
This course has been designed for those who are keen to improve their ability to assist in the health management of a modern dairy herd. It is very much a" hands on" course and sets out to increase understanding of the cow & her environment, show best practice, common pitfalls and aims to teach skills that can be used by anyone on a daily basis to help improve cow health and performance.
The course consists of six modules run between 11am & 3:30pm, once a week, every Wednesday (except for one week, which will run on Thursday 13th October)We even provide drinks, snacks, and lunch!
Modules include:
Calving & Newborn
Calves & Youngstock
Milking & Mastitis
Improving Fertility
Nutrition
Lameness & Housing
This course will cost £200 for YFC age. The low price is made possible by funding from The Laura Persey Trust. Anyone above YFC age is welcome to join but will be charged the unsubsidised fee of £500.
Have a question about any of the topics covered in this newsletter?
If you need any assistance with the topics covered in this newsletter, please do not hesitate to get in touch with our experienced farm vets who will be able to help. Call 01823 662286, or contact us here.