Here is the latest from our farm team at Mount Vets. If you would like any further advice or would like us to cover something in the next newsletter, please call us on 01823 662286 or contact us here.
We want to hear your feedback… Leave us a review!
Our new website is now live. We hope you enjoy an easier navigation through the pages and have had the opportunity to look at the new information that we have added. We value your feedback and comments and would appreciate if you could take the time to leave us a review! Please follow the link to share your thoughts.
https://g.page/r/CTSyP_UXvSPIEAI/review
Avian Influenza Outbreak in the practice area
Two Avian Flu outbreaks have been confirmed in the vicinity of our Colliton Barton Office and two control zones and two surveillance zones have been established. The Colliton Office is within the surveillance zone but just outside the control zone.
As the Colliton office is on a poultry farm it is essential that we put strict biosecurity protocols in place. As a result, our poultry vets are not operating from the Colliton office but have moved to the Wellington Office where post mortems and Lab work can be undertaken. The administration staff are working from Colliton and are available to dispense both Large Animal and poultry medication. We ask that if you are in the Protection or Surveillance zone – even if you do not have poultry – you do not come to the practice and if you do have poultry or gamebirds that you do not come to the practice even if you are outside the restricted zones. If you require medication, can you please phone the practice, and the administration staff will arrange to meet you at the end of the lane on the main road to hand the medication to you. We apologise for the measures that we have had to introduce. Should you have any queries please do not hesitate to contact us on 01404 841011.
Excellent showing for Honiton and Mid Devon Shows
A big thank you to everyone that came to visit us at both the Mid Devon and Honiton shows. There was a great turnout for both shows and we were very glad to be able to provide hospitality to you all as a way of showing our gratitude for all the hard work you do.
We put a lot of effort into setting the tent up and so it is very rewarding that so many of you make the effort to drop in and see us. The weather was good, and it was nice to have time to talk and catch up with people socially, something that is not always possible in a busy work environment. We are fortunate that these two local shows keep agriculture at their heart to show how important it is and give the public a window into this essential sector. Thanks again, and we hope to see you all next year!
Infectious Bovine Keratoconjunctivitis, commonly known as New Forest, is a bacterial infection caused by Morexella Bovis, which head/nuisance flies often spread. It is one of the most common conditions we see through the summer months and is more painful in bright sunlight. Tear staining is often the initial clinical sign seen; it is initially clear but can progress to pus produced by the eye.
Lesions on the eye often start out as small white dots but can quickly progress to more severe damage to the surface and can result in loss of the eye. Prevention focuses on reducing the burden of flies around cattle. Early cases can be effectively treated with antibiotics and pain relief. Removal of the affected eye is possible in severe cases.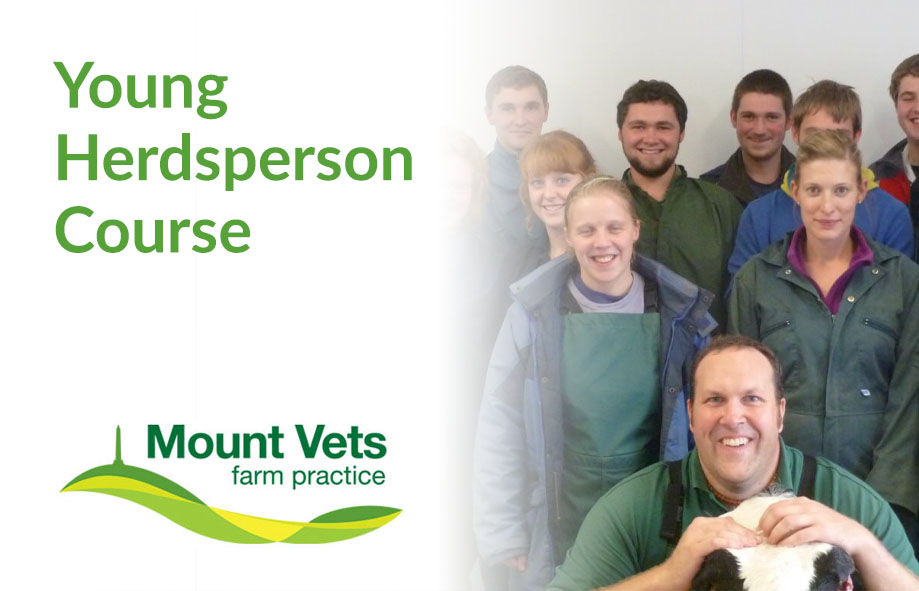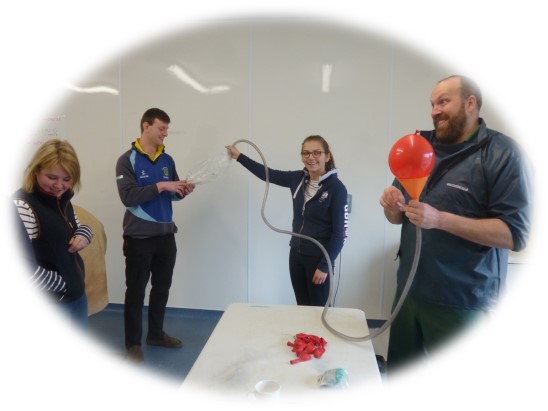 BE A BETTER HERDSPERSON COURSE
BEGINS 21st SEPTEMBER 2022
Are you a young farmer or farm worker with a growing interest in dairy cows?
This course has been designed for those who are keen to improve their ability to assist in the health management of a modern dairy herd. It is very much a" hands on" course and sets out to increase understanding of the cow & her environment, show best practice, common pitfalls and aims to teach skills that can be used by anyone on a daily basis to help improve cow health and performance.
The course consists of six modules run between 11am & 3:30pm, once a week, every Wednesday (except for one week, which will run on Thursday 13th October)We even provide drinks, snacks, and lunch!
Modules include:
Calving & Newborn
Calves & Youngstock
Milking & Mastitis
Improving Fertility
Nutrition
Lameness & Housing
This course will cost £200 for YFC age. The low price is made possible by funding from The Laura Persey Trust. Anyone above YFC age is welcome to join but will be charged the unsubsidised fee of £500.
Have a question about any of the topics covered in this newsletter?
If you need any assistance with the topics covered in this newsletter, please do not hesitate to get in touch with our experienced farm vets who will be able to help. Call 01823 662286, or contact us here.